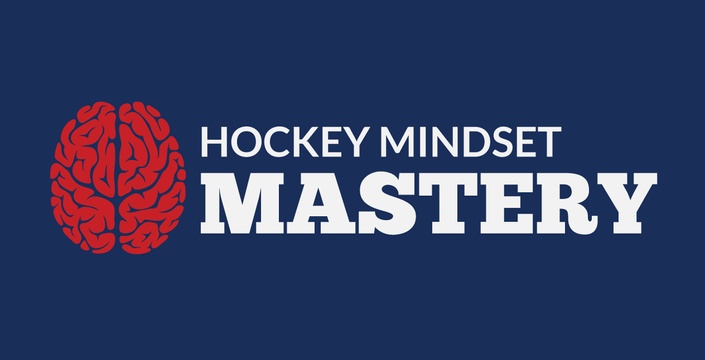 Hockey Mindset Mastery
How to Build Self-Confidence, Find Your Focus, and Unlock Your Full Potential as a Hockey Player
***ENROLLMENT CURRENTLY CLOSED***
Why Aren't You Playing Up to Your Full Potential?
It's questions like these that keep hockey players up at night...

"Why am I great in practice, but struggle in games?"
"How come I can have an amazing performance one night, then play like a complete dud the next?"
"Where did my confidence go, and how the heck do I get it back?"
"Why am I so afraid to make mistakes?"

"Why do I suck when it counts?"

If any of those statements resonate with you, or if you feel like you could be playing on a whole other level but can't quite figure out how to get there , then this is for you...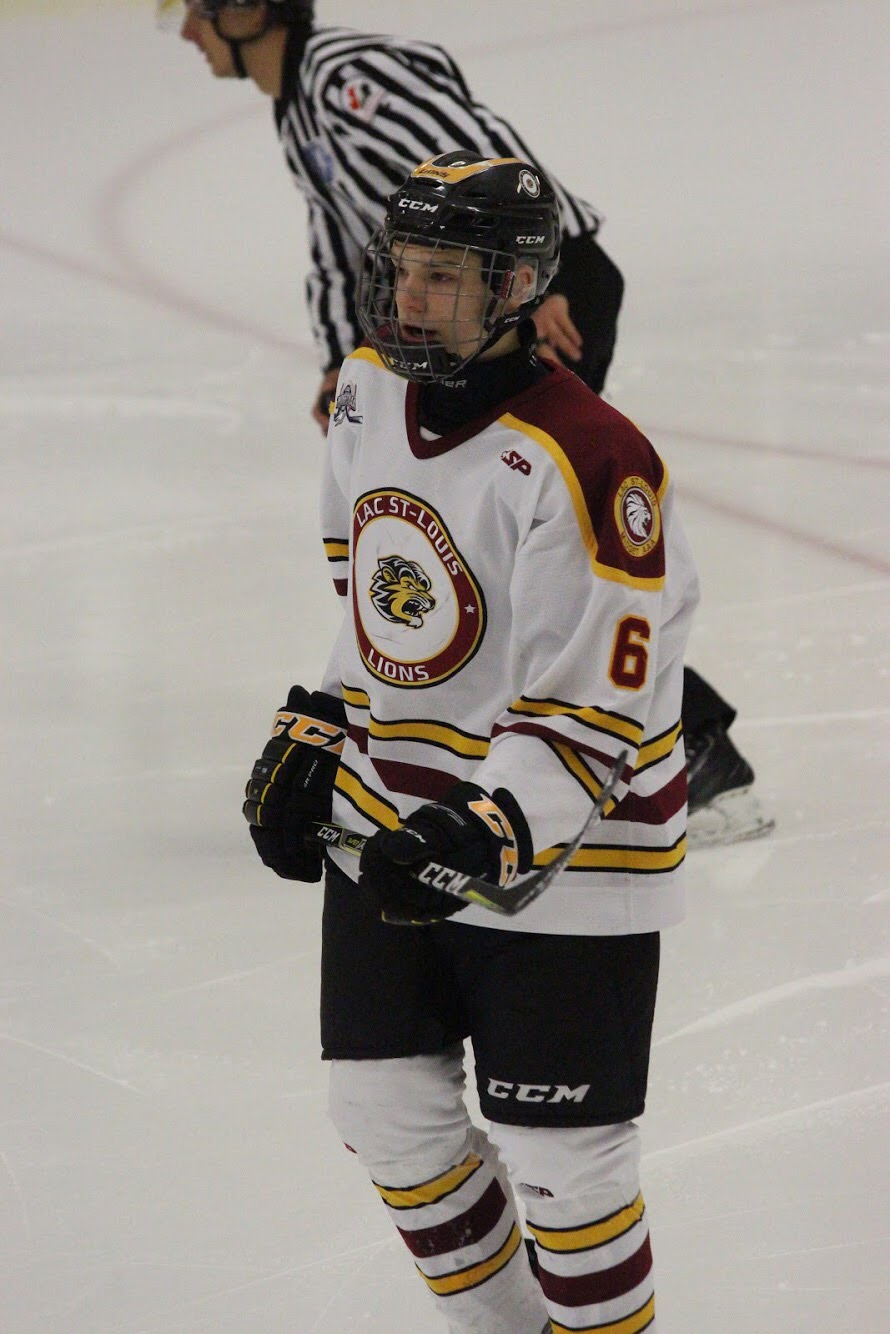 "Hockey Mindset Mastery has really helped me through the last few games of my season. I used the tricks to help myself prepare before games (especially the lesson on visualization) and I can say that it helped my gameplay tremendously. My hockey mindset has changed and I have become way more confident and comfortable in the way that I play!"
- Nicolas Pavan, Lac St-Louis Lions - Midget AAA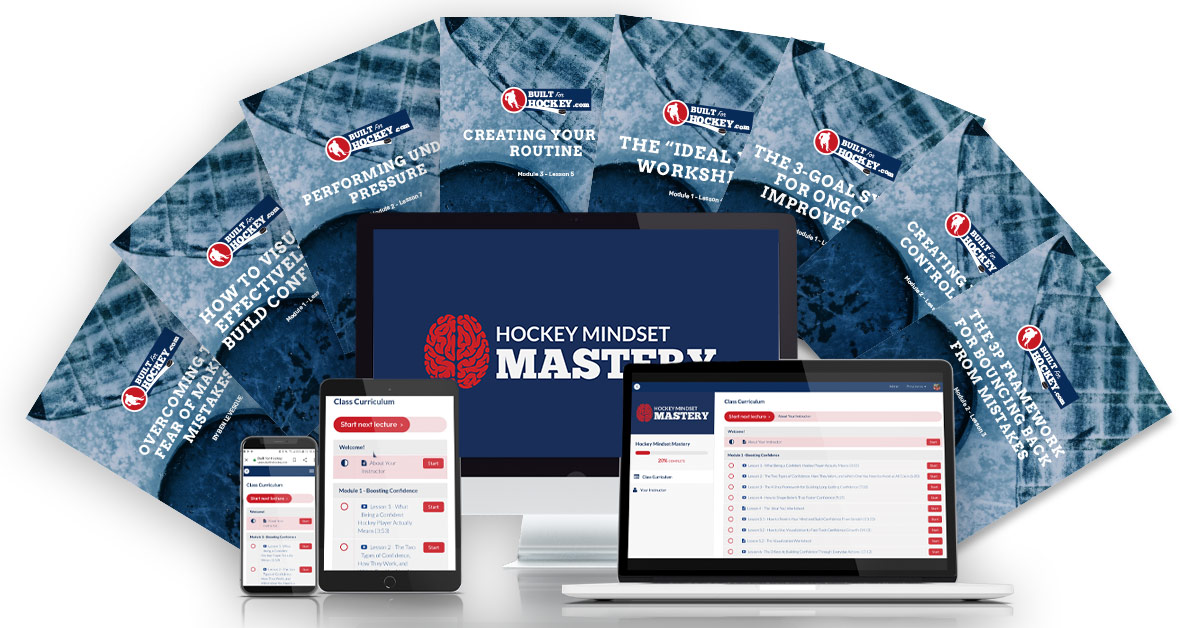 Introducing Hockey Mindset Mastery
The training every hockey player needs, but doesn't get...

Did you know that the single most effective way to increase your overall performance as a hockey player, is to improve your confidence?

Nothing else even comes close.
Yet 99% of hockey players have no idea how to monitor their confidence, regain it when it's lost, or build it from the ground up.

For an athlete trying to be the best they can be, that's a major issue.
And that's just the beginning.
There are other equally-important mental skills that need to be mastered for improved performance.
Take mental toughness for example...
Why do some players want the puck when the game is on the line, while others dread that same scenario?
And then focus...
Why do some players execute well 99% of the time, while others mess up easy, practice-like plays?
The answer is simple...
What separates those that play up to their full potential versus those struggling to perform is the strength of their mental game.
Because having a strong mental game is crucial if you want to play your best hockey.
And that's exactly what this course is all about.
Who This Course Is For
Better performance starts here.


Hockey Mindset Mastery® is designed for hockey players of all levels looking to maximize their potential through the improvement of their mental game.
This course is for you if you're not happy with your current performance as a hockey player.
Maybe you're a young player trying to climb the ranks, an older player just looking to be the best you can be, a coach looking for useful tools for his players, or a hockey parent trying to give his/her kid the best chance at success.
If any of those sound like you, then I'm excited to help you strengthen your mental game with Hockey Mindset Mastery®!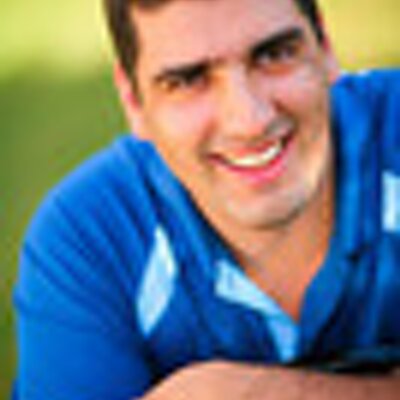 "I've been watching your videos with my 10 year old son and the last two nights he has asked if we can watch a video before going to bed! He played Major Atom AA last year and enjoyed his best season ever, but at times he really struggled with his confidence and it was a bit of an emotional roller coaster for him. We have just got started with your course, but I have already seen some major improvements in how he handles constructive feedback and he has noticed it as well!"
- Jit & Emmitt Uppal, Kingston, ON
What You'll Learn
How to unlock your full potential by strengthening your mental game skills.


How to build, maintain, and regain confidence: Confidence is a must if you want to play your best hockey. You'll learn about the two different types of confidence, which one you need to avoid, as well as the 4-Step Framework you need to follow if you want your confidence to work for you, and not against you.
Actionable tips & exercises to build mental toughness: You'll learn how to control your emotions and perform your best under pressure. You'll learn how to bounce back from bad plays, how to stop fearing failure once and for all, and the key to performing consistently over a long period of time. If you're one of those players that practices well but struggles come game time, this section of the course is for you.
How to "find your focus" and improve execution: You'll learn simple mental exercises to help you "get in the zone" so that your execution is on point when it needs to be. I'll share visualization routines, what you should be focusing on before and during a game, as well as how to eliminate bad habits (and buil good ones).
Stories from my own experience as a player. I've seen just about any scenario you can imagine in the hockey world and some of my experiences make for great teaching points, so I'll be sharing some of them throughout the course.
Frequently Asked Questions
When does the course start and finish?
The course starts now and never ends! It is a completely self-paced online course - you decide when you start and when you finish.
How long do I have access to the course?
How does lifetime access sound? After enrolling, you have unlimited access to this course for as long as you like - across any and all devices you own - including any future updates!
What if I am unhappy with the course?
If you give the course a try and really don't like it, then I'm glad to issue you a refund within the first 30 days, no questions asked. In other words, there's no risk!
How hands-on are you during the course?
You can ask me any questions related to the course material by leaving a comment on a specific lesson, or contacting me directly via email.
What do I get when I enroll in the course?
You get lifetime access to Hockey Mindset Mastery, an online course with 3+ hours of video and 8 downloadable worksheets to help you implement what is taught throughout the course, as well as any future updates.
How will I be learning?
If you've ever watched a webinar, then this course is taught in a similar fashion. I discuss theory, show examples, and share my own personal experiences from playing the game at a competitive level for 20+ years. The lessons are made to be as actionable as possible.
Why is enrollment only open for a few days?
I want to limit the number of students that enroll so that it's easier for me to answer comments, address feedback, and then use that feedback in order to improve the course.
Who is this course for?
ANY hockey player that isn't happy with their current performance. Existing students range from young children trying to climb the ranks in minor hockey, to teens aiming to make Major Junior or earn paid scholarships, all the way to rec league players simply trying to gain an edge and play better hockey.
How can I pay?
You can pay via debit, credit, Paypal, Apple Pay or Google Pay!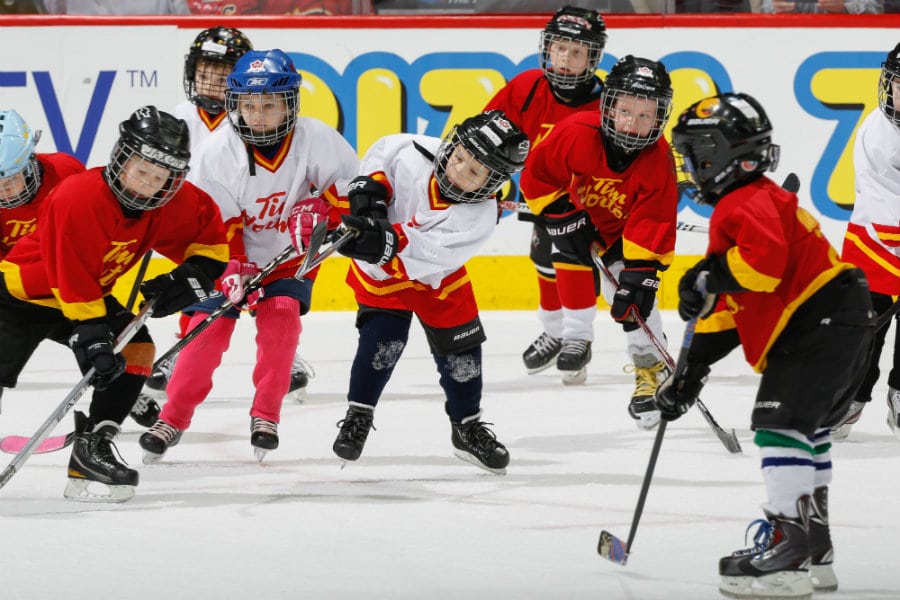 "What we particularly enjoy are the stories you tell of your own experiences, which makes the theory you're presenting more easily adaptable to my grandson's everyday challenges. Your delivery style is very personable and feels like you are just sitting there with us chatting and sharing your knowledge of the game. We are looking forward to Module 2!"

- Berni G., Hockey parent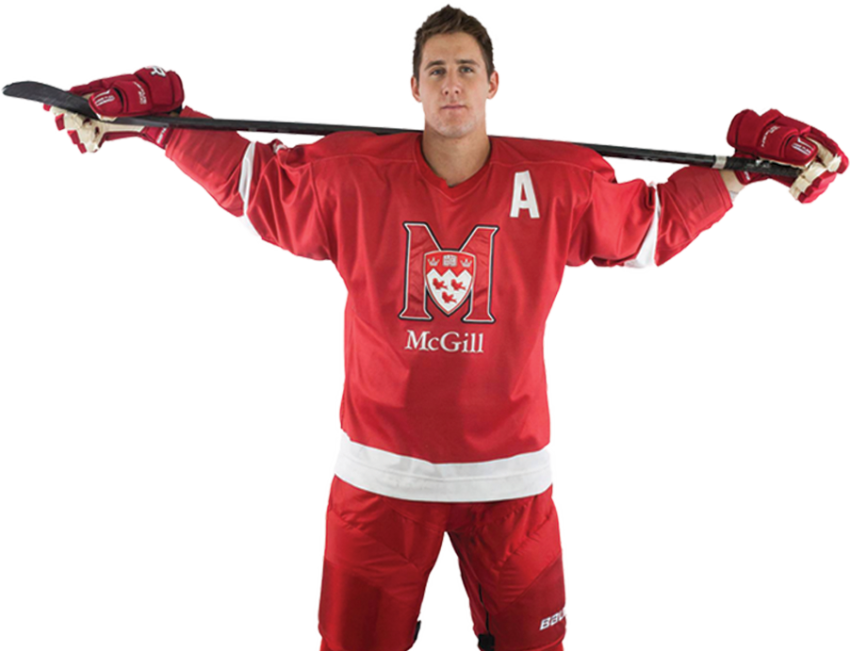 Your Instructor: Ben Levesque
Creator of BuiltforHockey.com and author of "The Hockey Sense Handbook"

Over the past several years, I've been helping hockey players of all ages and skill levels master their mental game through quick, easy, and actionable advice that totally changes the way they approach the game.

My first big project was The Hockey Sense Handbook, which has now been read by over 8,000 hockey players, coaches, and parents worldwide...
...and now I'm taking it a step further.
After reading through hundreds of emails from my readers to understand their struggles, it became clear to me that I had to create a course on mental training for hockey players.
That's how Hockey Mindset Mastery was born, and I hope to see you on the inside!
What other great hockey minds have to say: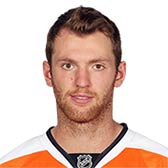 "I played with Ben for two years back in Major Junior. He was a true leader for our team and one of the hardest workers on the ice any given night. If you want to improve your game, you can't go wrong with his advice. He knows the game."

- Sean Couturier, Philadelphia Flyers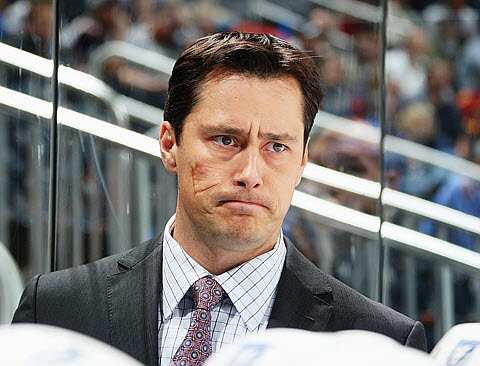 "Ben is a player like Kirk Maltby that the Red Wings kept around for years because he's just so valuable. His work ethic and leadership inspires everyone around him to play at another level. He's a true student of the game."

- Guy Boucher, NHL Head Coach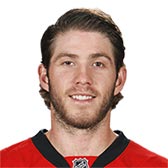 "Ben and I played on the same line for a while back in '09 when we won the President's Cup. He always found a way to get me the puck so I could use my shot. He's a strong two-way player and understands the game really well. Definitely would recommend his content to any young payer looking to get better."
- Mike Hoffman, Florida Panthers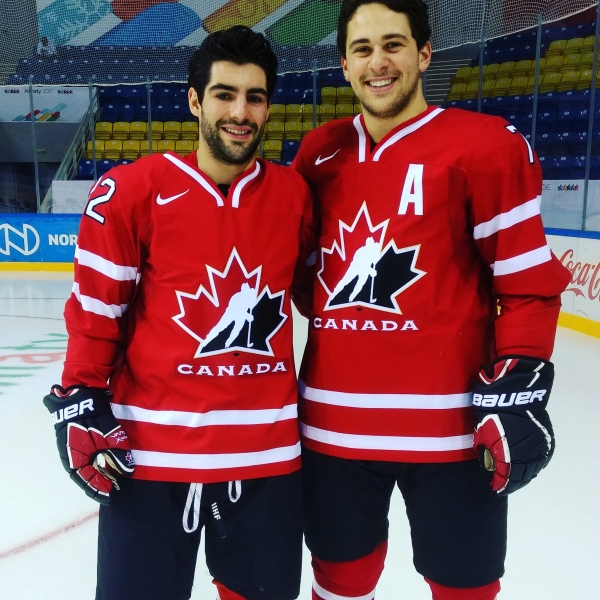 "I had the opportunity to have Ben as my captain for two years. Not only did he lead our team by example every night, but he also helped me on a personal level by showing me how to better prepare for games and be more consistent."

- Mathieu Pompei, DEL EV Landshut
Your Instructor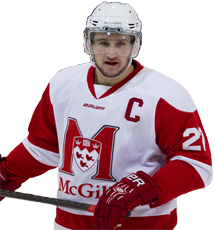 Ben Levesque is the creator of BuiltforHockey.com and author of The Hockey Sense Handbook which has been read by over 8,000 hockey players around the world. Ben has played over 20 years of competitive hockey, both with and against some of the world's best players. His own accomplishments include a President's Cup, a National Championship, and the Richard Pound Award for leadership & proficiency in sport. With Built for Hockey, he looks to help hockey players of all levels master the mental aspect of the game by sharing his experiences, tips & tricks learned over his career.